Welcome 🙂
Congratulations on taking that next step to living a more active life without fear of pain or ill health holding you back.
Many people turn to My Core Wellbeing in search of a life they can enjoy with friend and family and without the fear of neck, shoulder, back and knee pain getting in the way. Whether that be for now or to protect themselves for the years to come.
With so many different options out there, which is best you?
You may feel like you've been let down in the past from other services and not received the help you were hoping for. Or simply not sure what to do for the best?
So take the risk away from making the wrong decision and speak with a Physiotherapist today?
A lot of people find free advice over the phone from the comfort of your own home is a great place to start 🙂
---
What our clients have to say...
"I suppose I've been coming to Pilates just over a year now, and it has helped many things......aches and pains, if they can't be eliminated, they can be minimised, so life can be maximised! Pilates can help put measures in place to support and mitigate the weaknesses so that life can be lived more fully."
---
"After being told I wouldn't make it through my first pregnancy without ending up on crutches I turned to Sammy for help. Following a combination of hands on treatment with Pilates and Yoga, I am so happy to say that not only did I get through the rest of my pregnancy with only a few 'niggles', but I did the second pregnancy too! I'm now able to get out and enjoy my precious time with my two young children."
---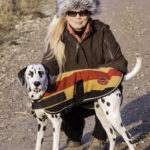 Jacqui - Taking life back into her own hands
"Sammy fixed my back when I couldn't walk using physio, acupuncture and her Pilates Class. I love going to class even though I feel like am rubbish at doing some of the exercises. It is fun and Sammy keeps a close eye on us all making sure we are doing things right and watching out for all our individual health problems. Its brilliant and we all get on so well and laugh together.
Love it."
---
Take that next step today...
Talk to the expert and discover ways you can take that next step to living the life you want  deserve free from unnecessary stress and pain...