You may be looking for some help for a back problems, knee arthritis, or maybe neck pain and headaches. For this "musculoskeletal" problems (meaning muscles and joints) we'd recommend coming to see Sammy our Physiotherapist who uses acupuncture to aid healing of  your injuries, aches and pains, helping you get back on your feet faster.
Muscle and Joint Problems - Sammy if the person for you.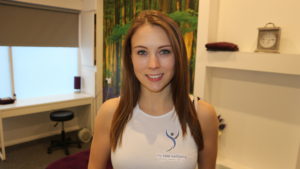 Acupuncture can help you with:
Chronic pain and Arthritis
Back Pain
Neck Pain
Headaches and Migraines
Shoulder Pain
Muscle Injuries
Tendon Injuries (such as Tennis Elbow and Achilles Pain)
 Plantar Fasciitis
Autoimmune Disorders such as Fibromyalgia
To speak to Sammy and discover how acupuncture could help you, or to book your appointment just call the My Core Wellbeing Office 01287 349643, email info@mycorewellbeing.com, or simply fill in the form below and we'll call you back.