Covid19 Update
Our regular workshops will then return soon including Restorative Yoga, Yin Yoga (New!), and Sound Bath Workshops.
Relax and Restore - Restorative Yoga Workshop with Maria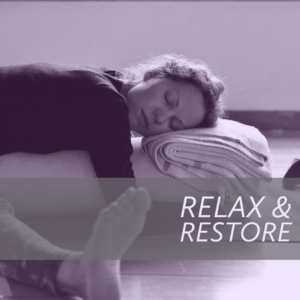 Awaiting New Dates - Typically the Last Friday of the Month
Studio Two 6 - 7.30pm
Restorative Yoga is the use of props to create positions of ease and comfort that facilitate passive stretching, relaxation and good health. Restorative yoga is for people of all ages and at all levels of Yoga experience offering much needed time and space for deep relaxation and deep rest.
The body is supported with bolsters, cushions and blankets so that postures may be held for extended periods, supporting the body's ability to let go of tension and restore and heal itself.
Restorative Yoga is perfect for those recovering from injury or illness as well as for those looking to reduce stress and learn to relax.
As the nights are drawing in and getting darker the sessions will be enjoyed with candlelight and encourage a drawing in of the senses to find inner calm and peace within.
To you place call Emma 01287 349643 or email info@mycorewellbeing.com
£14 for non-members and £12 for members
Photo gratefully received from the beautiful body of photography that is www.heathereltonphotography.com
Sound Bath Therapy Dates
Struggle to relax, often feel stressed, anxious or overwhelmed? Then Sound Bath Therapy could be the best thing for you!
A guided meditation with Adrienne using a unique sequence of specialist instruments to take you into a deep state of relaxation and calm.
A prefect way to relax both body and mind 🙂
Upcoming dates:
Awaiting New Dates, Typically the 3rd Friday of the Month.
Studio One, 6-7pm
Self Investment: Members £8, Non-Members £10
To book or find out more...
Contact Emma on info@mycorewellbeing.com or 01287 349643.
Tai Chi - Discovery Workshop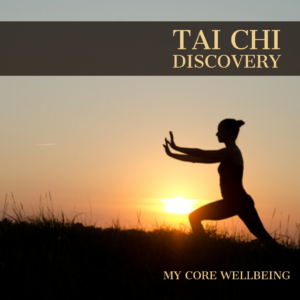 Awaiting New Dates
Are you curious about Tai Chi and if it could be for you? Or maybe you currently practicing and are wanting to deepen you're knowledge and understanding?
Then look no further
Our wonderful Tai Chi Instructor Nicky will sharing with you her extensive knowledge and wisdom. This two hour Workshop provides a wonderful opportunity to go deeper with understanding of Tai Chi history & philosophy, along with movement and physical practice.
Tai Chi explores specific movements, breathing and mindfulness to help both body and mind. It's suitable for all ages and abilities, and perfect for those wanting to keep their body healthy and active for the years ahead.
Nicky at the age of 35 (now 50's) was diagnosed with Rheumatoid Arthritis and heartbreaking told she could be in a wheelchair within 5- 10 years. Now over 20 years later, with the help of Tai Chi, she's feels as good as ever!
Curious to know more?
Tai Chi Discovery Workshop
Nicky will be here for you to 'Taste and Sample' elements of Tai Chi for yourself and discover how it could work for you!
Places on this workshop are limited and booked on a first come first served basis.
Investment: £18 Non-members, £16 Members
Limited to 10 places, first come first served
Contact info@mycorewellbeing.com to secure your space today or discover more 🙂
Ashtanga Workshops - Happy Hips with Maria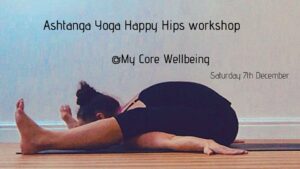 Upcoming Date To be Announced
Ashtanga Yoga comprises of lots of postures that require the hips to be open.
The hips are complicated and there are five major groups of muscles that could be involved in keeping the hips mobile. We shall explore passive stretches for each group to determine which ones might be restricting movement for us personally & have fun exploring some postures in the Ashtanga Primary series that require happy hip mobility. This workshop will be beneficial for anyone that enjoy's Vinyasa or Ashtanga Yoga classes.
To secure your space call Emma in the office at My Core Wellbeing 01287 349643 or email info@mycorewellbeing.com
£16 for non-members and £14 for members
PS: Be able to touch your toes is not a requirement! 🙂
Stand Up Paddle boarding (SUP) and SUP Yoga!
Our Sunday Sup Sessions are back!
Open to everyone! New to SUP'ing, been before, or maybe even you have your own board? Come get involved!
We run these Sunday morning sessions throughout the Summer at Preston Park with Sup Adventures.
The 2 hour sessions consist of tuition if needed, all equpiment, a paddle along the river with an optional 20 mins Sup Yoga/Pilates element. A relaxed and fun session.
Upcoming dates:
Sunday 9th August: 10am - 12pm
Bookings: info@mycorewellbeing.com or 01287 349643