My 'Core' Wellbeing - Where does the name come from?
We're not referring to 'Core' as being strong abdominal muscles, but that our mind, body and soul are one single entity. We need both our mind and body to work in unison together for an overall sense of health and wellbeing. Fact: impairments of our Physical Health can impact greatly on our mental wellbeing and vice versa. It's crucial that we acknowledge and care for both, for our overall sense of positive health & wellbeing...
our Core Wellbeing.
---
Our Approach
Physical Health
We all know the saying... "Prevention is Better than Cure" and I agree - but in life it's inevitable we're going to hit a few 'speed bumps' along the way. From creaking knees, to stiff backs, and aching shoulders... they can arise and interfere with our lives at anytime.
So when those times catch up with us and we just can't shake them off, know that a helping hand is here to guide you on the right track to a life of better health.
So if you're needing help with an injury, or wanting to keep them away, My Core Wellbeing's treatments and classes offer a range of care and support needed to live an active, happy, healthy lifestyle.
We provide Professional Physiotherapy & Acupuncture Treatment to help get you back on your feet again, and Wellbeing Classes to keep you healthy, active and mobile.
Mental Health
Stress, anxiety, and feeling overwhelmed... these are things we hear more and more about and live with on a daily basis.
Yoga is a clinically proven way to help with Mental Health issues by relaxing both body and mind. Breath work, gentle exercise, movement, and mindfulness... Yoga is a great place to start on your self care journey!
Speaking of Self Care, we also provide super relaxing Aromatherapy Treatment Sessions uniquely tailored to meet your individual needs.
---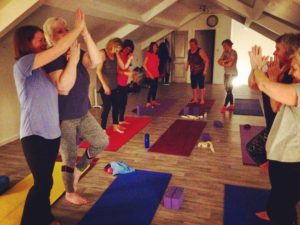 Our Story
My Core Wellbeing was created in 2017 by Physiotherapist Samantha Dakers.
Following dangerous spinal surgery at the young age of 18, Sammy has since dedicated her physiotherapy career to serving others and helping to prevent a similar fate...
For the past 10 years Sammy has worked closely with the region's top consultants, as well as travelling nationally and internationally to bring the best care back to the North East.
Wanting to share this knowledge that has worked not only for herself, but for hundreds of patients over the past 9 years of her private practice. Sammy has put together specialised, effective treatment plans offering hands-on care, acupuncture, with specific movement and exercise plans to ease common issues such as knee, back and shoulder pain.
And for lasting good health, Sammy has brought fantastic instructors and physiotherapists to join her in the Studio teaching Clinical Pilates, Yoga and Tai Chi Classes.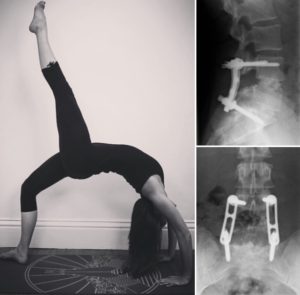 Someone else you should  meet...
Sam - Keeping Active and Healthy
"One of my favourite parts of the week is going to my Pilates class! It's great for the body- keeps my now fixed knee (thanks Sammy) in excellent condition - and the mind too! The playlist is an added bonus!"
Next Steps...
Sick of aches and pain? Want to me more active and mobile? Sammy here to help 🙂